Cloud meadow рецепты еды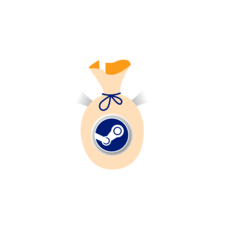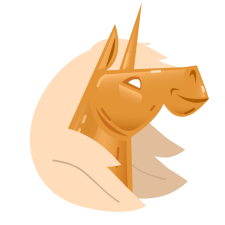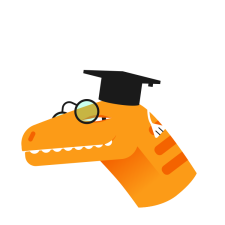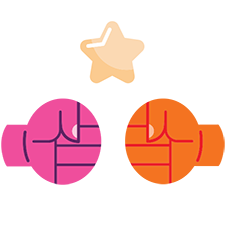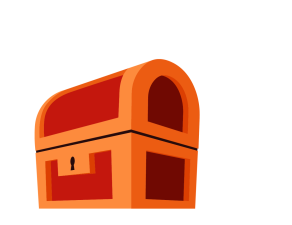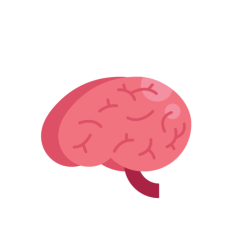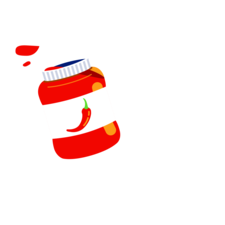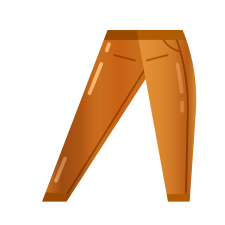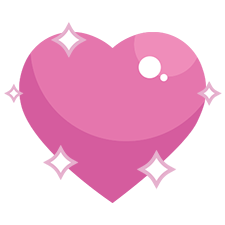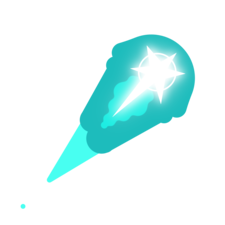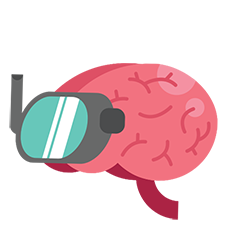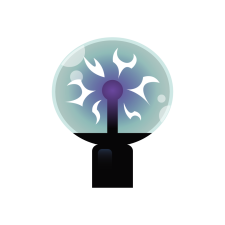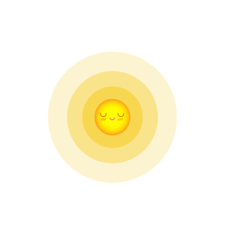 | | |
| --- | --- |
| 9,515 | уникальных посетителей |
| 496 | добавили в избранное |






So Miraheze has blocked google docs. yay
so instead of getting the recipes there, i have a recipe list on my google docs, right here:
https://docs.google.com/spreadsheets/d/1LbzY9CAOrTGAeohpKLbNJPOSnviwgx1OVZEG79OegKE/edit?usp=sharing
I keep this updated as much as i can with IRL rubbish happening.
This List is pinned in General in the official Discord for the game, so just keep in mind they're exactly the same links!
THANK YOU ALL again for the ratings and rewards!! they are all super duper appreciated PLEASE READ:
Hi All! Just letting everyone know who comes looking for a recipe guide, I have been updating the Wiki Recipe Guide more than this one! THIS ONE IS OUTDATED, PLEASE USE THE WIKI
Thank you for all the ratings and rewards. I appreciate all of them so much! ;3;
(SPOILERS for those who would like to figure out the recipes on their own.)
Decided to make this as guides I have found online for the recipes of this game are not updated. For example: previously you could make a meal with a single crop item, but now they will require the crop item plus another ingredient, as a single crop item results in a Healthy Snackbar. Other guides I have tried seem to also use outdated recipe combos that no longer work.
Some recipes i have not figured out, but once i do i'll be updating this with those.
Please let me know if you notice any errors, be it duplicates, recipes that do not/no longer work, or general spelling errors, especially within the lists. If you know a recipe in-game and it isnt on the list, lemme know and i'll add it once i have tested it in-game!
(Pictures in the Thumbnail for this guide are from the game, made by S-Purple on Twitter!)
Crops can be cheated in using the GameDev's Patreon Build and Cheat Codes. One must at least be a $5 tier Patron in order to acquire the Cheat code, which can give the player 99 of each ingredient. As I am a Patron of this Tier this is how I acquired the ingredients, but I will list how one can acquire these ingredients legitimately.
Crops are ingredients the player can grow themselves. One may often receive a random pack of seeds as a battle reward/enemy drop, or can buy seeds from Jaero's store.
These can be purchased in bundles from Yonten, or from some of the vendors that appear during Market Day or at random during the week.
Other ingredients can be made via refining in the Windmill (acquired through upgrading with Lucia, door/building to the left of the wizard's door/building), usually selecting an ingredient/crop in the windmill menu(s) will tell you what that ingredient/crop can make!
The game includes Monster Cells in the Ingredients Section, which can acquired I believe from milking farm monsters. If I'm honest i currently have no idea how i got all of these cells lmao
Regular Cooking Ingredients:
Bacon
Biguns
Bitter Bean
Butter
Cheese
Chocobar
Cooking Acid
Creme
Crunchleaf
Flour
Juice
King Salmon Slice
Milk
Noodles
Nut Butter
Octobits
Oil
Plankton Egg
Red Sauce
Salt
Sausage
Snowgrain
Sugar
Tea-mix bag
Monster Cells:
So far these are NOT used in cooking, but instead can be used as fertilizer for the players' crops. Some have a certain season in their description so i will be giving that as well but idk if it makes much difference what fertilizer you use for what crops just yet.
I believe these are acquired when one milks a monster but i could be incorrect.
Blast Cell (from Cyclops, Summer)
Echo Cell (from Crabs, Winter)
Erupting Cell (from Demons, Summer)
Gale Cell (from Harpies, Spring)
Joyous Cell (from Cats, Autumn)
Max Cell (from Dragons, all seasons)
Neo Cell (from Chimeras, all seasons)
Strong Cell (from Holstaurs, Spring)
Tremor Cell (from Centaurs, Autumn)
Vice Cell (from Lamia, Winter)
Wild Cell (from Wolves, all seasons)
There is a ton of them. Some recipes require food from another recipe, that food will be Underlined in the recipe.
Recipes that are broken/do not yield anything even with the correct recipe will be Bolded.
Note: Baguette, White Bread, Burger Bun, Black Bread and Crumpet are all recipes one will already know in-game, and all require one flour. These will still be underlined as another food in recipes that require them.
Ambrosia: Skolfruit Bitterjam, Creme, Jelbabu, Skolfruit
Beefstew Burger: Simmered Bofroot, Steamed Mado, Eggtrap, Burger Bun
Beignette Burger: Creme, Shrubstick, Flour, Plankton Egg, Butter
Bernard Beer: Coltus, Flim flan, Sugar
Biggun Burger: Turnog, Cheese, Biguns, Burger Bun
Bite Boy: Cheese, Bose, Burger Bun
Bitecake: Sugar, Flour, Cremetin
Bittershake: Bitterbeans, Milk, Cremetin
Blanbala Extract: Blanbala, Juice
Bofroot Cube Steak: Bofroot, Butter, Oil, Salt
Bofroot Mignon: Bofroot, Butter, Oil
Bofroot Prime Cut: Bofroot, Salt, Oil
Bofroot Stew: Cheese, Crumpet, Bofroot, Flour
Boozant Butterbeer: Boozant, Juice
Bread Pudding: White Bread, Skolfruit, Plankton Egg, Milk
Breakfast Burger: Simmered Bofroot, Scrambled Eggtrap, Chwon Chips, Cheese, Burger Bun
Butter Tarts: Butter, Sugar, Plankton Egg, Cremetin
Candystick: Camellow, Flour (RESULTS IN CAMELLOW FONDUE As Seen Below)
Camellow Fondue: Camellow, Flour
Caramel Cone: Flim flan, Milk, Creme, Sugar, Chocobar
Carbonara: Flour, Macrinas Noodles, Shrubstick Tendies
Cheese Stuffed Burger: Turnog, Cheese, Cheese, Cheese, Burger Bun
Chocolate Cremepie: Chocobar, Creme, Grownut
Chocolate Milk: Milk, Flim flan, Chocobar
Chocobite: Camellow, Chocobar, Flour, Coltus
Chutney Burger: Simmered Bofroot, Cheese, Jelbabu, Burger Bun, Chwon
Chwon Chips: Chwon, Oil
Chwon Kasha: Chwon, Sugar
Cloudvardier (RESULTS IN MOONCAKE): Lavapple, Juice, Sugar
Cobbler: Gempas Sweetjam, Skolfruit Bitterjuice, Milk, Grownut
Coltus Bitterbrew: Coltus, Sugar
Coltus Salad: Coltus, Salt
Cookiepie: Chocobar, Grownut, Butter
Creme Roll: Creme, Sugar, Flour Cremetin, Milk
Creme Sandwich: Camellow, Flour, Milk, Creme
Creme Soda: Boozant, Creme, Sugar
Cremetin Yoghurt: Milk, Cremetin
Crunchy Boy: Bacon, Bose, Cheese, Mado, Burger Bun
Crystant Carbonade: Crystant, Juice, Sugar
Crystant Sourjam: (Recipe Results in Crystant Carbonade) Crystant, Sugar, Juice
Crystant Tequila: Crystant, Juice
Deluxe Burger: Turnog, Cheese, Fried Bose, Flour, Oil
Dunker Sundae: (INACCESSIBLE Due to Candystick (and therefore Sundae) being invalid) Sundae, Chocobar, Flour, Flim flan
Eggnog: Plankton Egg, Sugar, Flim flan
Eggs Benedict: Plankton Egg, Fried Bose, Crumpet
Fish Finger Sandwich: King Salmon Slice, Flour, Plankton Egg, Baguette
Flimmed Flan: Flim Flan, Milk
Flip: Boozant Butterbeer, Skolfruit Bitterjuice, Plankton Egg, Sugar
Float: Crystant, Boozant, Chocobar
Foccain: Shrubstick Tendies, Fried Bose, Creme, White Bread
Fondant Burger: (INACCESSIBLE due to Candystick being invalid) Camellow Fondue, Salt, Chocobar, Candystick, Flour
Forbidden Fruit: Cooking Acid, Juice, Plemon, Blanbala, Sugar
Fried Bose: Bose, Oil
Gempas Fruit Shake: Gempas, Sugar, Gempas Sweetjam, Plemon, Juice
Gempas Nectar: Gempas, Juice
Gempas Plemonade: Juice, Sugar, Plemon
Gempas Sweet Creme Cake: Chocobar, Creme, Milk, Flour, Gempas
Gempas Sweetjam: Gempas, Gempas, Sugar
Gingerwhale: (INACCESSIBLE due to Candystick being Invalid) Candystick, Flour, Butter, Plankton Egg
Glazed Turnog: Turnog, Sugar, Salt, Butter
Greasy Boy: Burger Bun, Fried Bose, Bose, Cheese
Grownut Bun: Grownut, Plankton Egg
Hotton Halva: Hotton, Plankton Egg
Ice Coffee: Milk, Chocobar, Crystant
Ink Burger: Redsauce, Cheese, Shrubstick, Burger Bun, Skolfruit Bitterjuice
Jam Cheesecake: Gempas Sweetjam, Gempas, Creme, Flour
Jelbabu Juice: Jelbabu, Juice
Jeldisc Burger: Burger Bun, Jelbabu Juice, Bofroot, Cheese, Jelbabu
Jelly Shake Choco: Creme, Sugar, Jelbabu, Chocobar
Jelly Shake Fruit: Creme, Sugar, Jelbabu, Juice
Jelly Shake Syrup: Creme, Sugar, Jelbabu, Grownut
Jellypound Cake: Flour, Milk, Jelbabu, Plankton Egg
Jerky Bag: Salt, Fried Bose x 4
King Salmon: King Salmon Slice, Cooking Acid, Juice, Flour
Lasagne: Cheese, Noodles, Bofroot, Chwon
Lavapple Hotjam: Lavapple, Sourhead, Sugar
Lavapple Magmasala: Lavapple, Juice
Lavapple Pie: Lavapple, Plankton Egg, Milk, Flour
Lavapple Wholepie: Lavapple, Lavapple, Flour, Creme, Milk
Layered Salad: Seared Turnog, Plankton Egg, Biguns, Creme
Light Boozeshake: Boozant, Crystant, Creme, Sugar
Mac & Cheese: Macrinas Noodles, Cheese, Flour
Macaroni Cheese Baconburger: Mac & Cheese, Fried Bose, Bose
Macrina Noodles: Macrina, Cooking Acid
Mai Tai: Boozant, Plemon, Blanbala Extract
Mashed Mados: Mado, Salt, Butter
Mead: Blanbala, Sugar, Flour, Mado
Milktea: Milk, Tea in a bag, Gempas, Grownut
Mooncake: Lavapple, Juice, Sugar OR Sugar, Flour, Speedwheel
Mulled Wine: Skolfruit, Skolfruit Bitterjuice, Jelbabu Juice, Sugar
Nachos: Cheese, Flour, Macrinas
Nectar Concentrate (Recipe does not yield results): Cremetin, Speedwheel, Crystant, Sugar
Neopolitan Cremepie: Gempas Sweetjam, Flim flan, Creme, Flour
Noodle Soup: Noodles, Plankton Egg, Biguns
Not Balls: Chocobar, Flim flan, Speedwheel, Camellow Fondant
Octopus Burger: Burger Bun, Octobits, Turnog
Ogre Powerbrew: Chocobar, Sourhead, Lavapple
Okonomiyaki: Eggtrap, King Salmon Slice, Plankton Egg, Flour, Salt
Pacoca: Grownut, Salt, Sugar
Pancakes: Plankton Egg, Flour, Milk, Grownut, Butter
Pasta: Macrinas, Noodles, Cooking Acid
Patty Melt: White Bread, Cheese, Bofroot
Pierogi: Flour, Shrubstick, Butter
Pizza: Flour, Shrubstick, Cheese, Macrinas
Plank-Roll: Bose, Turnog, Plankton Egg, Flour
Plemon Tart: Speedwheel, Plemon, Creme
Poached Plemonade (Recipe Results in Gempas Plemonade): Plemon, Juice, Sugar
Pocketpie: Fried Bose, Flour, Plankton Egg, Simmered Bofroot
Poutine Burger: Burger Bun, Fried Bose, Cheese, Creme
Pretzel Burger: Speedwheel, Bofroot, Butter
Quadruple Stacked Burger: Turnog, Turnog, Cheese, Plankton Egg, Burger Bun
Quiche: Bose, Mado, Plankton Egg, Cheese
Ribeye Burger: Burger Bun, Redsauce, Jelbabu, Turnog
Risotto: Snowgrain, Biguns
Rock Chewers (INACCESSIBLE Due to Crystant Sourjam being unavailable): Crystant Sourjam, Crystant, Crystant
Rouladen: Bofroot, Chwon, Salt, Eggtrap, Fried Bose
S'mores Brulee: Creme, Grownut, Milk
Sakotis: Plankton Egg, Creme, Butter, Flour, Sugar
Salad Burger: Turnog, Plankton Egg, Crunchleaf
Salmon Fillet Burger: King Salmon Slice, Creme, Chwon, Burger Bun
Salmon Fingersandwich (in-game: Fish Finger Sandwich): Baguette, Plankton Egg, Flour, King Salmon Slice
Sangria (INACCESSIBLE Results in Forbidden Fruit): Blanbala, Sugar, Cooking Acid, Plemon, Juice
Sausage Baconburger: Bose, Sausage, Cheese, Burger Bun
Sausage Cheesebal Entreel: Bose, Sausage, Cheese
Sausage Roll: Sausage, Plankton Egg, Flour
Scooped Plemon: Sugar, Plemon
Scrambled Eggtrap: Eggtrap, Butter
Seared Turnog: Turnog, Sugar
Shrubstick and Bofroot Parma: Shrubstick, Bofroot, Cheese, White Bread, Plankton Egg
Shrubstick Coldcut: Cheese, Baguette, Shrubstick
Shrubstick Doubledown: Shrubstick Tendies, Shrubstick Tendies, Burger Bun, Cheese
Shrubstick Enchilada: Shrubstick Tendies, Flour, Snowgrain, Cheese
Shrubstick Fryburger: Shrubstick Tendies, Plankton Egg, Cheese, Bofroot
Shrubstick in Redsauce: Shrubstick, Mado, Butter, Redsauce
Shrubstick Nugget Pizza: Flour, Shrubstick Tendies, Cheese, Butter
Shrubstick Tendies: Flour, Shrubstick
Simmered Bofroot: Bofroot, Salt
Skolfruit Bitterjam: Skolfruit, Sugar
Skolfruit Bitterjuice: Skolfruit, Juice
Slider Tower: Burger Bun, Seared Turnog, Turnog, Flour, Salt
Slow Bofroot Bourguinon: Bofroot, Chwon, Eggtrap, Juice, Flour
Sloppy Joe: Seared Turnog, Seared Turnog, Seared Turnog, Burger Bun
Snowgrain Burger: Snowgrain, Cheese, Turnog, Oil
Sourhead Breezer: Sourhead, Creme, Sugar
Sourhead Pop: Sourhead, Juice
Speedburger: Cheese, Shrubstick, Speedwheel
Speedwheel Dunker: Sugar, Speedwheel
Spice Burger (INACCESSIBLE Recipe fails): Cheese, Crystant, Shrubstick, Burger Bun
Spice Cookies: Cremetin, Grownut, Sugar
Sponge Layercake: Creme, Sugar, Flour, Speedwheel
Spritzer: Plemon, Sourhead Pop, Juice
Steamed Mado: Mado, Salt
Stuffed Plemon: Butter, Milk, Plemon, Blanbala, Mado
Stuffing: Plankton Egg, Chwon, Butter, Baguette
Sundae (INACCESSIBLE due to Candystick being unavailable): Milk, Creme, Sugar, Flim flan Candystick
Sundowner: Speedwheel, Crystant Tequila, Lavapple Magnasala
Surprise Creme: Creme, Milk, Camellow, Flim flan, Sourhead
Tart: Gempas, Gempas Sweetjam, Flour, Cooking Acid
Tea: Blanbala, Sugar, Tea in a bag
Tentaburger: Octobits, Octobits, Bose, Burger Bun
The Big Jabroni: Lavapple Hotjam, Nut Butter, White Bread
Triple Decker: Fried Bose, Fried Bose, Fried Bose, Bose, Burger Bun
Turnog Kebab: Seared Turnog, Flour, Plankton Egg
Turnog Meat Pie: Turnog, Flour, Butter, Salt
Turnog Melt: White Bread, Cheese, Turnog
Whale Chewer: Sugar, Milk, Crystant, Cremetin, Cooking Acid
Источник